Indian Prime Minister Narendra Modi has called on the nation's technology industry to start designing products for the world, and for youth to create new digital defences.
In a speech to the Bengaluru Tech Summit, a major Indian tech event, Modi opened by saying: "Today, I am glad to say that Digital India is no longer being seen as any regular Government initiative. Digital India has become a way of life."
A list of his administration's accomplishments followed, including the news nugget that India has hooked up its 750 millionth internet connection with half coming in the last four years. The recent relaxation of regulations governing IT services providers also got an airing, but as Modi turned to discuss the future, he suggested that developing products should become a priority.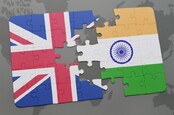 India, UK strike tech co-operation pact and plot deeper links once Brexit's done
"In the industrial era, sourcing raw material was a key challenge and only a few had access to it," he said. "In the information era, the raw material, which is information, is everywhere in front of us, and everyone has access to it.
"India as a country is uniquely positioned to leap ahead in the information era. We have the best minds as well as the biggest market. Our local tech solutions have the potential to go global. India is at a sweet spot. It is time for tech solutions that are designed in India but deployed for the world."
Youth can play a big role in devising robust cyber security solutions that effectively vaccinate digital products against cyber-attacks and viruses
The last remark reflects existing realities to some extent as India's services giants have already started to develop vertical applications and offer them in long-term deals that blend code and ongoing consultancy. Modi's mention that India possesses the world's largest market is almost certainly a reference to consumers and therefore in line with his push to create an electronics manufacturing industry that can both satisfy local demand and create exports. That policy was introduced not long after the COVID-19 pandemic gave many manufacturers very good reasons to consider decentralising their manufacturing base. And as many have made big bets on China, the policy was also a way for India to needle its rival.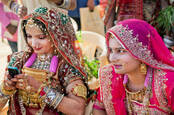 Forget Fortnite and FIFA: India wants to develop games based on local legends
Modi's speech also called for advances in information security.
"Friends, with the rapid increase of tech use, data protection as well as cyber security become very important," the PM said. "Our youth can play a big role in devising robust cyber security solutions. These solutions can effectively vaccinate digital products against cyber-attacks and viruses."
The PM also dropped a policy hint, stating: "A sound data governance framework is also our priority."
Modi wrapped his speech by saying: "Friends, the potential of our youth and possibilities of technology are endless. It is time we give our best and leverage them. I am confident that our IT sector will keep making us proud." ®
, https://go.theregister.com/feed/www.theregister.com/2020/11/20/narendra_modi_it_policy_speech/,